What is Adams Woodcrest?
Adams Woodcrest is a retirement community committed to providing the best possible setting for our residents. Our mission is to serve with compassion and excellence. Our goal is to make you feel at home. As a Continuing Care Retirement Community (CCRC), Adams Woodcrest ensures peace of mind to our residents, for today and tomorrow. We are many entities crafted into one home-like environment. We provide a setting that is perfect for every senior. We are a retirement community featuring villas and apartments, both of which offer a carefree lifestyle for seniors in independent living and assisted living. We offer a beautiful, nature-filled campus that offers plenty of opportunities for residents to socialize or find solitude. Our facilities also include nursing care for residents requiring additional assistance.
Your new home is in a quiet and caring community, surrounded by woods, ponds and fields. Your new home is full of friendships and activities tailored to your preferences. Your new home has day to day services to take care of all your maintenance, cleaning and landscaping needs. Your home is here with us. Come home to Adams Woodcrest.
Our Household Model
Adams Woodcrest follows the household model of care, a concept designed to provide person-centered care where both residents and staff have meaningful and ongoing input relative to resident care. We apply our household model across all of our facilities, from independent living to memory care.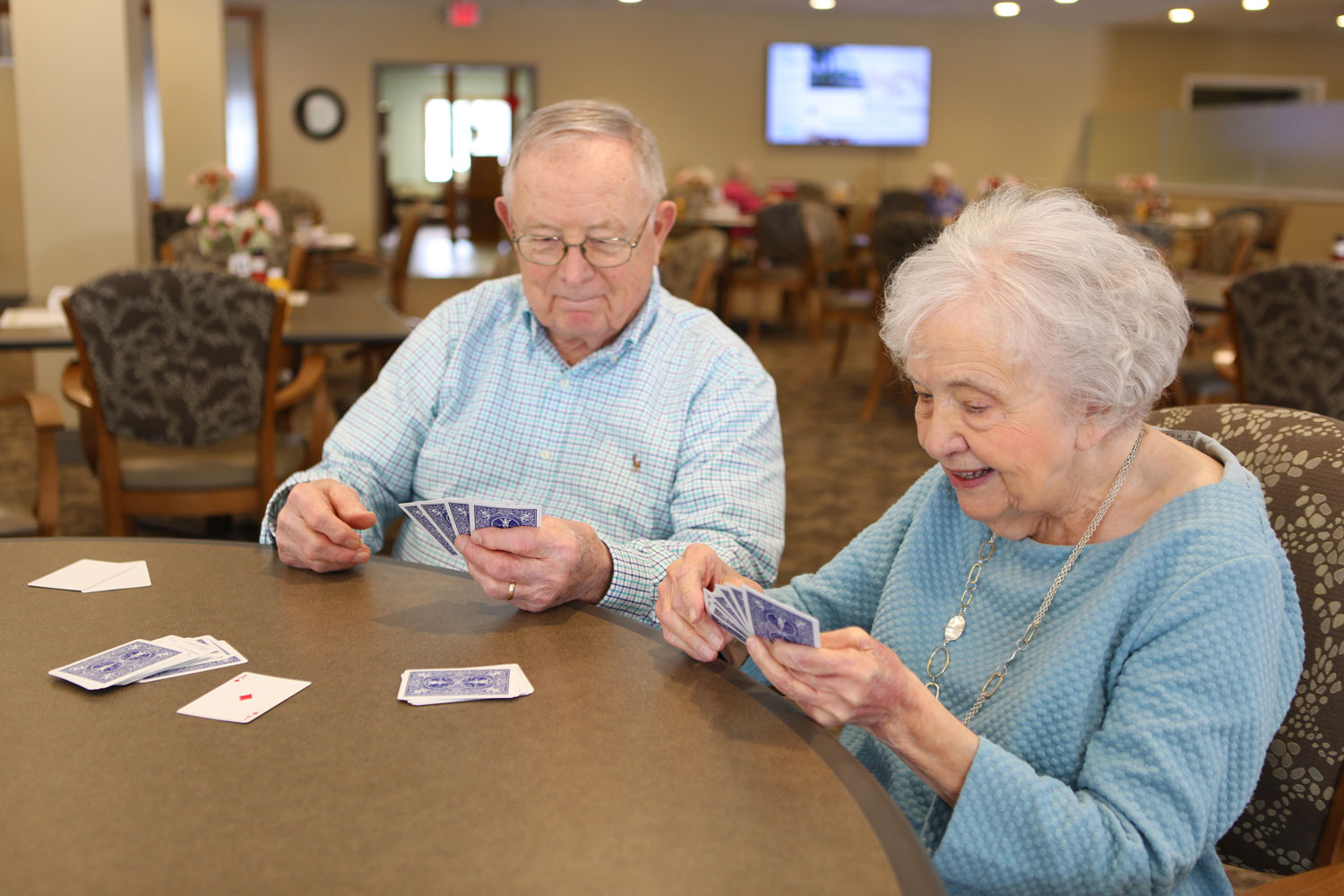 Schedule A Tour
Explore life at Adams Woodcrest. Our continuing care retirement community offers a full spectrum of living options, from independent living to assisted living to nursing and memory care. Please contact us to schedule a tour of your local retirement community, Adams Woodcrest.